What Does It Mean to Be a Christian Electrician?
I always like to start with something personal, so please bear it with me!
This is actually my dad's story. When he was a kid, he wasn't religious at all. At the age of 20, he accepted Jesus Christ and became a Hindu Christian convert. However, he often reflected and had doubts about his early decision to become a believer. According to Biblical scriptures and to what his pastor told him, one's life is usually changed when becoming a believer. But he never experienced those changes and he thought that there wasn't anything meaningful about his belief. So, he put aside his 'faith" and went on to open his own electrical business since he was a pro at it. New fancy business cards were out and money was spent on a website and social media campaigns. The prices were affordable and he was the only man who could provide such services in his neighborhood. There was only one problem. He had no clients. Not even one. It's quite common when you've only been opened for business for a few days. However, it went on for months and months. Even his friends find it weird. It was probably the lowest point of his life.
Throughout that period, he started believing more in God. By reading the Bible and praying regularly, he reached out to God for help. It was not easy but his faith helped him get through that difficult phase. Miracle or not, he started getting way more customers than he could handle.
A few years later, he thought about a new approach to business practices; one rooted in Christian beliefs.
When a person makes the decision to start a business, he or she believes that there is a purpose behind it and a need for the services and goods that are to be provided. That individual takes on a massive challenge, lots of financial risks and invests a huge amount of time and money in that business – in that sense, we can say that starting a business requires faith. The world might interpret it as "entrepreneurial" faith, but as a Christian, nothing can stop you from establishing your business on Biblical principles.
What Is a Christian Electrician?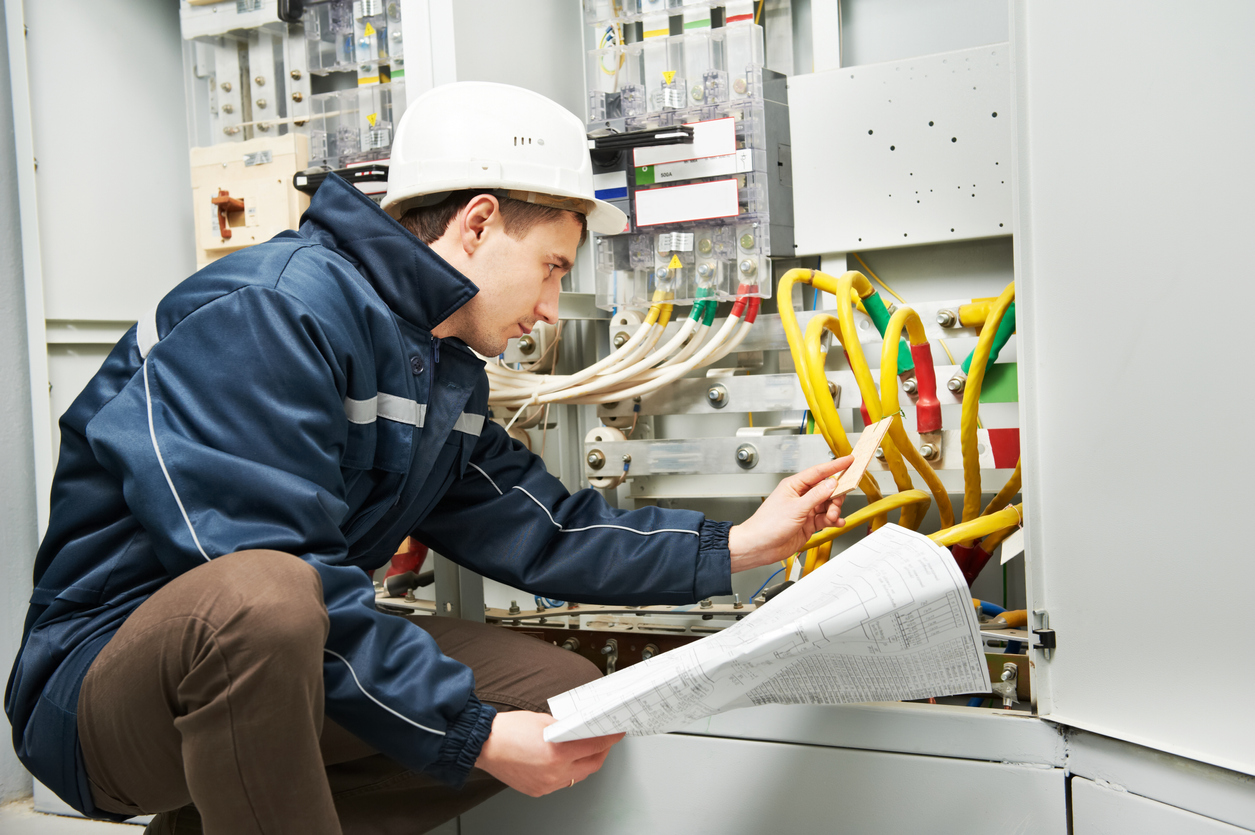 When I was a kid, around 5 or 6 years old, I always thought that what made my dad different from other electricians was his "miraculous" way of installing or repairing an electrical wiring system. Today, I may be proud of him for including Christian morals and values in his business, but I can tell you for sure that there is no "Christian" way to read and interpret circuit diagrams, install switches, circuit breaker panels and connect electrical wires.
Truth is, a Christian electrical business is like any other electrical company. It is fully licensed and insured. It does have extensive experience in this trade. It can also offer labor warranties, plus manufacture warranties on equipment. Just like any other reliable electrician contractor with years of experience, friendly service, flexible schedules and prompt timelines, so is a Christian-based electrical company.
The only difference lies in how the Christian business bases its ethics on Biblical scriptures and how it's run by people of faith. It's not about how they dress for work or how they carry out electrical repairs and installations. It's more about how they uphold their religious values and beliefs at work.
Let me take my dad as an example. He wasn't shy about marketing his faith as a Christian. He used the tagline "God-created electrician" and published it on his website and his business cards. He even had it painted on his van, along with a fish decal. His mission statement was about glorifying God in everything he does. Customers were often touched when they heard his life-changing story.